KINGSTON CALLING, Tribute to Bob Marley
C'est en 2016 que KINGSTON CALLING – Tribute to Bob Marley voit le jour dans une petite ville du Morbihan.
Le groupe au son Reggae Roots, formé par le guitariste Stéphane Dahan, se développe à travers de nombreuses résidences, concerts et événements culturels.
En 2018, de la rencontre entre Steph et Kazy, nait un véritable coup de cœur humain et artistique. C'est ensemble qu'ils font évoluer l'essence même de KINGSTON CALLING.
Venu de Madagascar en 2002, Kazy est un chanteur à la voix pure, entre force et sensibilité. Déjà bien présent sur la scène reggae (DUB CAMP FESTIVAL, NO LOGO BZH, UPRISING FESTIVAL …) comme dans les salles (Capellia, Le Ferrailleur …) et riche de ses nombreuses collaborations (Alpha Blondy, Danakil, Clinton Fearon, Julian Marley, Marcus Gad, The Congos, Twinkle Brothers, Winston Mc Anuff), il se pose avec naturel en maître de cérémonie avec KINGSTON CALLING qui incarne à merveille l'univers de Robert Nesta Marley.
La formation compte maintenant huit musiciens (Kazy, Bema, Ioane, Stéphane, Lionel, Jérome, Olivier et Jean-Noël), tous engagés, dans la fidèle restitution des grands titres Bob Marley  ainsi que des sonorités, grains et textures si particulières aux Wailers.
À travers cette démarche, KINGSTON CALLING souhaite simplement rendre un hommage profond à Robert Nesta Marley, à son œuvre immense.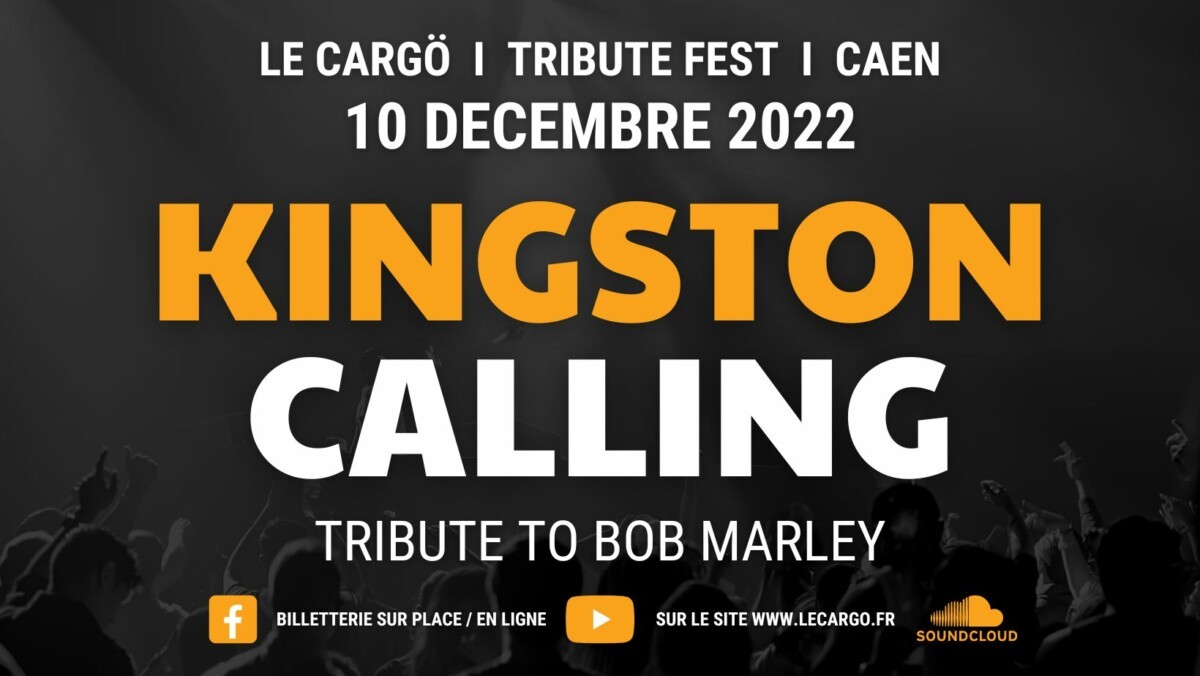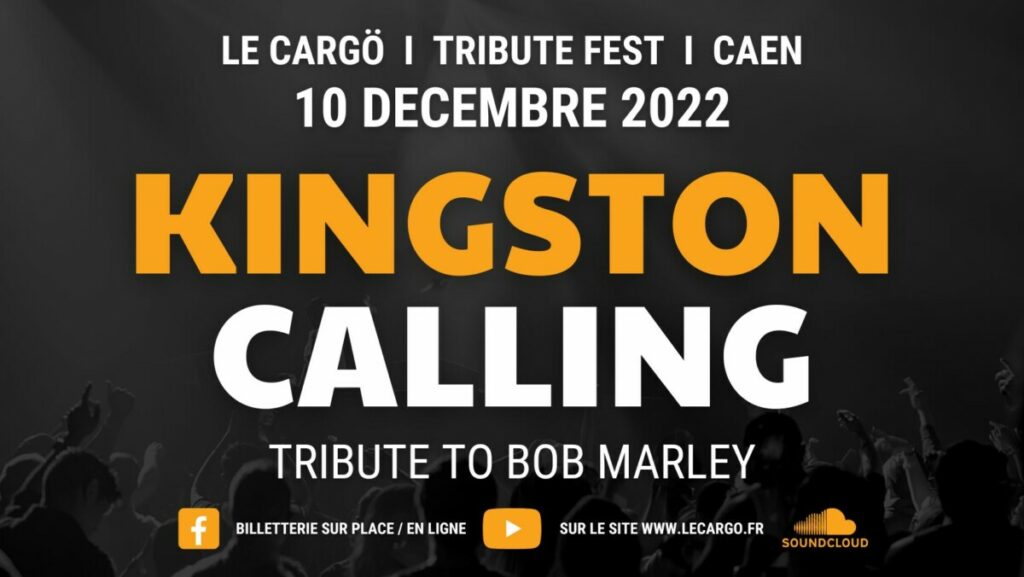 Chargée de prod, Shanti :
+33 6 60 05 60 42
sinahprodshanti@gmail.com
Booking / Prod Live, Mat :
+33 6 43 26 00 87
sinahprod@gmail.com